My Blog
Posts for: May, 2013
By Drake Tollefson DDS
May 30, 2013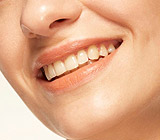 If you've lived for many years with crooked teeth, you may think that your teeth will be this way forever. Believe it or not, one out of every five orthodontic patients is an adult and 75% of adults have some form of malocclusion. You're never too old to improve your smile, and here a few reasons why you should consider orthodontic treatment:
Self-Esteem: An attractive smile contributes to your confidence and self-image, and this is important at any age. Research has shown that, logically, the better you feel about your looks, the better you feel about yourself. You might not realize it, but those crooked teeth can cause you to be self-conscious, thus smiling and talking less. Studies have even demonstrated that orthodontic treatments can enhance your career opportunities.
Longevity: Though you can always expect a certain amount of wear and tear to your teeth from aging, properly aligned teeth will function better over time. If you are prone to gum disease, your problems can worsen with poorly aligned teeth. Not only is it more difficult to clean around crooked teeth, but we often see gum recession around poorly positioned or crowded teeth.
Options: If you choose to explore orthodontic treatment, you will see that much has changed since you were a teenager. Instead of traditional metal braces, we can sometimes use clear or colorless braces that are less noticeable. Some braces can even be attached to the back of your teeth. You may also be a candidate for clear orthodontic aligners, which use a sequence of clear, removable and custom-fitted trays to gradually straighten your teeth.
If you're considering orthodontic treatment, you should schedule an appointment with our office, so that we can conduct a thorough examination, discuss your options and recommend a course of treatment. We'll also make sure that your teeth and gums are healthy, an important requirement to successfully straighten your teeth.
If you would like more information about adult orthodontics, please contact us for a consultation. You can also learn more by reading the Dear Doctor magazine article "Orthodontics for the Older Adult."
By Drake Tollefson DDS
May 15, 2013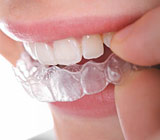 Metal braces are often considered a rite of passage for teenagers whose teeth need straightening. While some teens have no problem with this, others are more self-conscious and would like a less noticeable and less restrictive form of orthodontic treatment ("ortho" – to straighten; "odont" – teeth). After all, traditional braces can sometimes require diet modification, regular tightenings can cause discomfort, and the hardware itself can irritate the inside of the mouth. All of these things can limit a teen's ability to function normally during an already difficult stage of life.
That's why many teens today are opting for removable clear aligners, which have been popular with adults for years. In this system of orthodontic treatment, transparent, flexible, plastic "trays" are custom-made to move an individual's teeth into better alignment in a step-by-step fashion. Each tray moves the teeth a little bit further, according to a precise plan developed with specialized computer software by an orthodontist, or a general dentist who has received special training. It's not available from every dentist, but we are happy to be able to offer it here.
It used to be that clear aligners were not recommended for teens for two main reasons. For one thing, because they are removable rather than attached to the teeth, it was assumed a teenager would not be as conscientious as an adult about wearing them nearly 24 hours a day, which is necessary to achieve the desired results. Now, however, clear aligners for teens have colored "compliance indicators" that fade over time. With this new tool, dentists and parents — and teens themselves — can monitor compliance and progress.
The other main problem in prescribing clear aligners for teens had been that their second molars are still growing into position. This problem, too, has been solved. Clear aligners now have "eruption tabs" that serve as space-holders for teeth that have yet to grow in.
Finally, in recent years, improvements have been made to the whole clear aligner system that allow it to be used for more serious malocclusions (bad bites). So it's actually a viable option for more orthodontic patients in general — teens as well as adults.
If you would like to learn more about clear aligners for your teenager, please contact us or schedule an appointment for a consultation. You can also find out more in the Dear Doctor magazine article "Clear Aligners For Teenagers."